Tooth Extractions – Carrollton, TX
When a Tooth Extraction Means a Healthier Smile
At DD Family Dentistry of Carrollton, Dr. Durga always does everything in her power to save your natural teeth. However, in some cases a tooth extraction is actually the best course of action to get you out of pain and improve your oral health. Our compassionate, experienced team knows how intimidating extractions can be and always puts your comfort first, from beginning to end. We also offer multiple sedation options to make the procedure stress-free. If you think you may need a tooth extraction, don't hesitate to contact us so we can create a treatment plan that's right for you!
Do I Need a Tooth Extraction?

We often recommend a tooth extraction in Carrollton in the following cases:
Wisdom teeth that are at risk of causing other problems
Prior to orthodontic treatment (if overcrowding is an issue)
If most of your tooth's structure has been damaged by a cavity or fracture and it can no longer support a dental filling or crown
As preparation for dentures
In late stages of gum disease where the teeth have become loose
Different Types of Tooth Extractions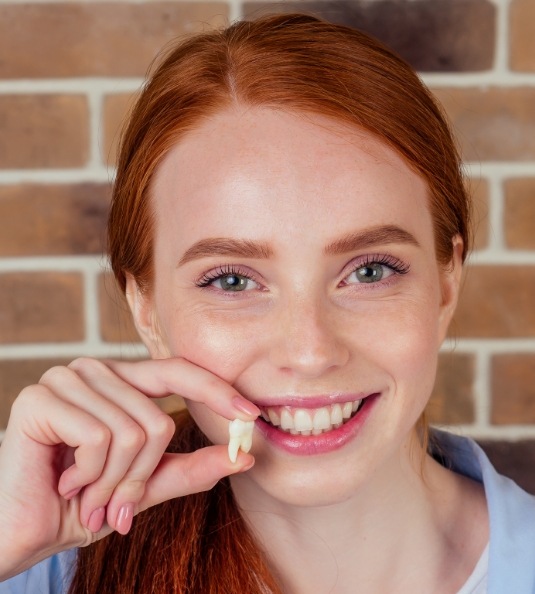 There are multiple kinds of extractions for different situations. During your consultation with Dr. Durga, she'll discuss which one is right for you as well as any replacement procedures that may be helpful such as a dental implant, bridge, or denture.
Wisdom Tooth Extraction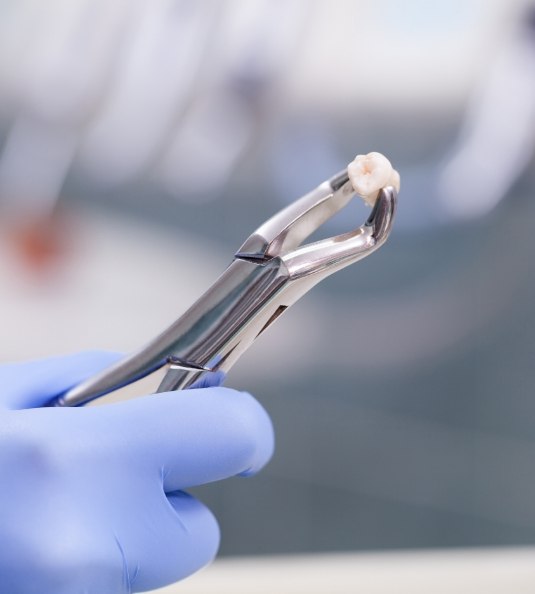 This is one of the most common types of extractions because most people don't have the space to accommodate their wisdom teeth. Removing them is a proactive way to prevent serious problems such as cysts in the jaws, sinus problems, infections, and alignment problems.
In some cases, removing the wisdom teeth requires incisions to be made in the gums or breaking the wisdom teeth into multiple pieces. However, one of our sedation options will ensure you're comfortable throughout the procedure.
Multiple Tooth Extractions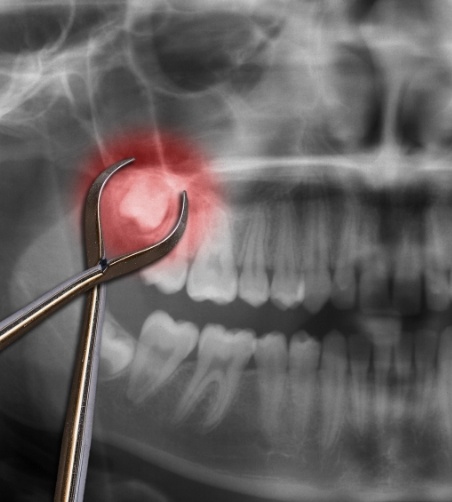 Unfortunately, there are many factors that can contribute to tooth loss such as extensive cavities, genetics, trauma, and overcrowding. Oftentimes, taking out more than one tooth at a time is necessary to help you move forward with a healthier smile.
Extraction Site Preservation
When possible, we recommend dental implants as the best way to replace missing teeth. Since implants require strong, healthy jawbone for support, it's helpful to do extraction site preservation at the same time we remove a tooth. This procedure involves strengthening the jawbone with a grafting material to prevent it from becoming too thin or weak to support an implant.
Post-Operative Care After Tooth Extractions
Our team will spend time reviewing the best way to care for your extraction area at home to promote healing and help you recover as quickly as possible. Here are some general instructions we'll provide:
We'll discuss pain medication at your visit – be sure to take it as directed
It's a good idea to take 2-3 days off from work or school
Avoid using a straw for the first 2-3 days
Don't eat any hard, crunchy, or tough foods for the first 3-5 days, and chew on the opposite side of your mouth
Avoid carbonated or hot beverages
Maintain your oral hygiene habits, but don't directly brush the extraction area itself
Finally, you can call us any time with questions or concerns. As a dentist in Carrollton, your well-being is our #1 priority, and we want to make sure your recovery process goes well!
Tooth Extractions FAQs
It's never easy to hear that you need to have a tooth extracted, but thankfully the process that comes with it is actually easier than you'd think. Whether you're feeling anxious or simply have questions about your upcoming treatment, the team at DD Family Dentistry of Carrollton is prepared to help you put your mind at ease. We've included some of the most common questions Dr. Durga has heard over the years for your convenience, so feel free to take a look before your appointment. We're happy to answer any other questions you may have.