Teeth Whitening – Carrollton, TX
Get a Brighter, Whiter Smile Today!
Have years of poor oral hygiene habits, smoking, or coffee negatively impacted your bright smile? If tooth discoloration has caused you to lose your self-esteem, you can turn back the hands of time with teeth whitening in Carrollton. At DD Family Dentistry, we have the solutions you need to reveal a whiter smile with the Zoom! Whitening system. We can help you get your smile noticeably whiter in-office or at-home.
Causes of Tooth Discoloration
You cannot avoid your teeth darkening over the years because it is a natural part of aging. Years of wear and tear on your enamel makes it thinner, causing more of your yellowish dentin to be visible. The severity of the change is also influenced by several factors, like darkly pigmented foods and drinks. In addition, smoking or poor oral hygiene habits also make your teeth take on a yellow or brown appearance.
Professional Teeth Whitening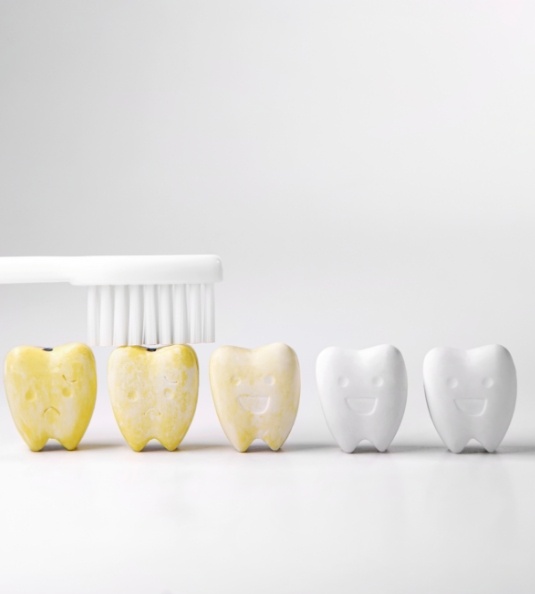 Professional teeth whitening can get your smile as much as 8 to 10 shades brighter to achieve noticeable results. Just look at this before and after picture of the results you can expect to see. This patient's teeth became several shades whiter to make their smile look younger and more attractive. Now, there are many options to help you enjoy the same results.
In-Office Whitening
If you want results quickly, an in-office whitening treatment may be the solution for you. After an initial consultation to determine the cause of your stains, you are scheduled for your appointment. A protective barrier is applied to your lips and gums to prevent any irritation to the soft tissues. A highly-concentrated whitening agent is placed on your teeth, which is activated using a special light to disrupt the discolored molecules. The light is used in 15-minute intervals with an average of 3 treatments during your appointment. You will talk out of your office with your teeth noticeably whiter with results that last with the right aftercare.
At-Home Whitening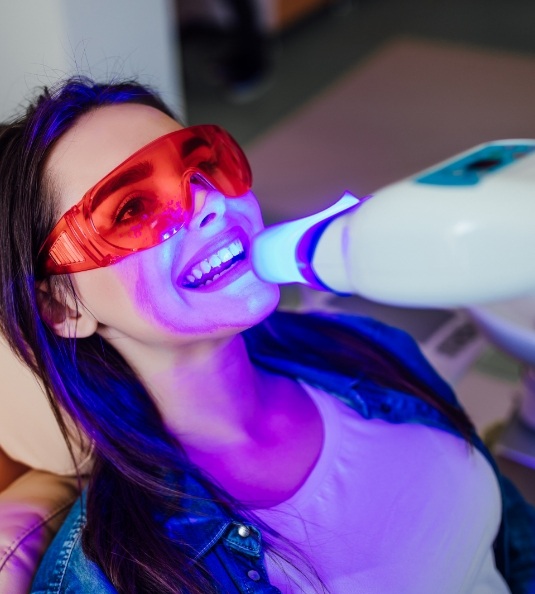 Now, you can enjoy in-office results and the convenience of an over-the-counter product to get the results you want. We provide you with everything you need to whiten your teeth at home and around your own schedule. We give you custom-fit whitening trays to ensure the even and consistent distribution of the whitening agent. You use the trays and the powerful whitening solution every day for about 2 weeks. Each day you will see stains lifting until you are left with a bright, youthful smile.
Protect Your New Smile
Your new smile can last for several years with the right aftercare, like:
Consuming a whitening diet for 24 to 48 hours after your treatment.
Brush your teeth twice a day and floss nightly.
Avoid stain-causing factors, like coffee and smoking.
Visit your dentist twice a year for a cleaning and checkup.
Invest in a Bright Smile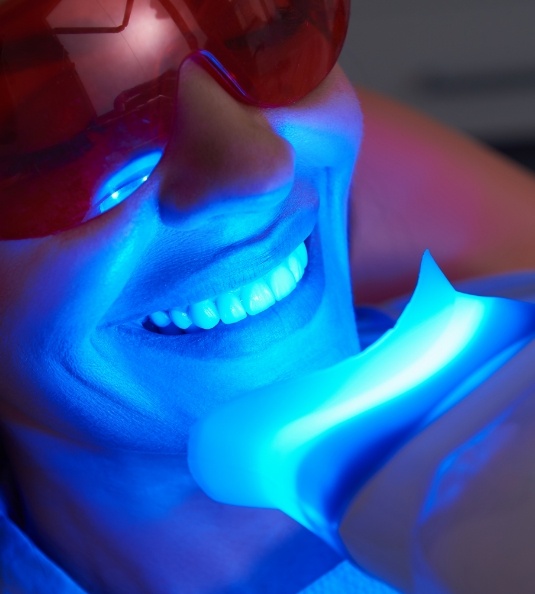 If over-the-counter whitening products are not enough to give you the results you want, it is time to see your dentist in Carrollton. DD Family Dentistry has the safe and effective treatments you need to resolve even the most stubborn stains. Contact our office today to schedule your consultation.