April 21, 2017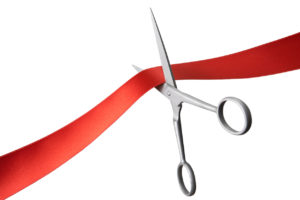 DFW is one of the coolest areas in the country – with the scenic skylines, wide open spaces, and authentic Mexican food as well as barbeque, there's so much to enjoy. At DD Family Dentistry, we're proud to be a part of this community as your dentist in Carrollton, and we're even prouder of our brand new, upgraded office location. In this post, find out all you need to know about our new location and get the details you need on our upcoming grand opening celebration.
Where Is Your New Office Located?
To provide a state-of-the-art dental facility for patients as your Carrollton Dentist, Dr. Durga Devarakonda has relocated her practice to a brand new location. Our new address is:
4221 Medical Parkway
Building 2, Suite #200
Carrollton, TX 75010
We're right near the intersection of East Hebron Parkway and North Josey Lane in Carrollton, close to the Baylor Medical Center. This is our sole office location, so please make note of the new address and get ready for an updated look and relaxing atmosphere at our new office site.
When Can I Check Out The New Office?
Since we enjoy giving back and spending time with our patients, you'll have the opportunity to check out our new office on the dates and times below:
Open House for Existing Patients & Vendors – Friday, May 19th at 7PM
Official Grand Opening – Saturday, May 20th from 9AM to 12PM.
If you aren't familiar with our team, we'd love to meet you before we see you in our dental chair, so come say hello and get to know Dr. Durga and her team.
Why Should I Choose DD Family Dentistry?
At our practice, we pride ourselves on being compassionate and caring. We always take the time to listen to our patient's concerns, to answer questions, and to set your worries at ease. As a consummate professional with many years of experience in every facet of dentistry, Dr. Durga has the expertise you need – from exams and dental sealants for kids, to high-quality dental implants for seniors, and everyone in between, we can take care of your whole family and love treating patients of all ages.
Now that you know where you can find your premier dentist in Carrollton at our new office, schedule your appointment with DD Family Dentistry to keep your smile shining bright! We'll see you at our grand opening on May 20th!
Comments Off

on Spectacular New Location For Your Dentist In Carrollton
No Comments
No comments yet.
RSS feed for comments on this post.
Sorry, the comment form is closed at this time.