July 15, 2019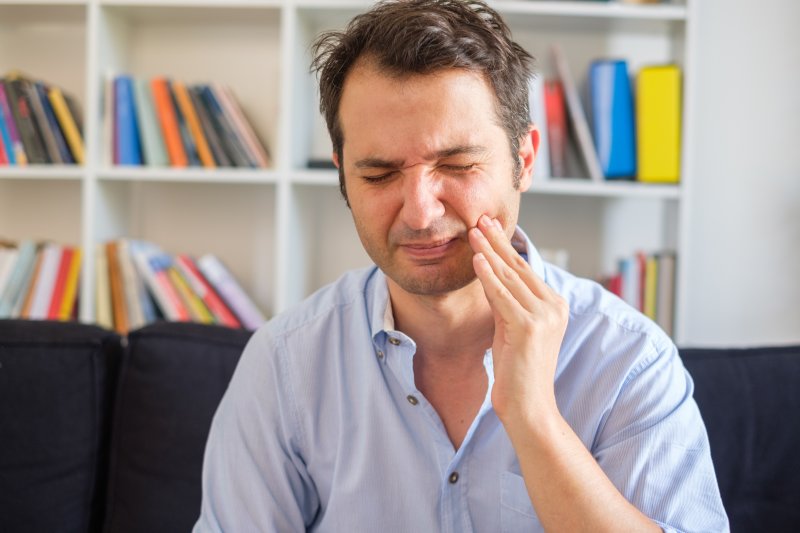 Every year, about 42,030 adults will be told that they have liver cancer, and another 31,780 will die from the disease. To protect yourself from this life-threatening condition, it's important to be aware of the various risk factors connected to it. Would you be surprised to learn that one such factor could be in your mouth? Here's what you need to know about gum disease in Carrollton – and why it may just be the beginning of another severe health problem.
What is Gum Disease?
Gum disease is sometimes called periodontal disease. It occurs when the bacteria in your mouth enter the gums and cause an infection. This is often the result of poor oral hygiene practices, such as not flossing at least once a day.
The earliest stage is gingivitis. It can cause bright red or tender gums, bleeding while brushing or flossing, bad breath and inflammation. Eventually gingivitis turns into periodontitis, which can form pockets in your gums and loosen your teeth to the point where they could be lost or require an extraction.
How is Gum Disease Linked to Liver Cancer?
Gum disease has already been connected to several general health problems – heart disease, Alzheimer's, respiratory infections – and a recent study has found a possible link to one more: liver cancer. According to the researchers, people in the United Kingdom with poor oral health (including gums that were sore or bleeding due to infection) had a 75% higher risk of liver cancer.
At this point, the exact reason for this link is unclear, especially since gum disease doesn't seem to have a link with other gastrointestinal cancers. One theory is that it might have to do with the role the liver plays in fighting bacteria.
It should be pointed out that certain behaviors such as smoking and poor nutrition can affect your risk of both gum disease and liver cancer (as well as various other health issues).
What Should I Do If I Have Gum Disease?
If you notice the signs of gum disease, you'll need to act quickly in order to avoid the worst effects on your oral and overall health. Call your dentist in Carrollton right away; they'll determine the extent of the damage and advise you on a proper course of treatment.
Severe infections will often require a deep cleaning in the form of scaling and root planing. Scaling removes plaque and tartar from above and below the gum line; root planing smooths out the roots of the tooth to help the gums reattach and make reinfection less likely.
Of course, avoiding gum disease altogether will always be the preferable option. Don't forget to brush and floss regularly each day and make sure to see the dentist at least twice year. Take care of your teeth and gums, and you just might be taking care of the rest of your body as well.
About the Author
Dr. Durga Devarakonda began her career as a pediatric dentist but has since worked at practices that specialized in geriatric and general dentistry. As a result, she has experience treating patients of all ages. She offers periodontal treatment in the form of deep cleaning and antibiotics in order to treat gum disease. To schedule an appointment at her practice, DD Family Dentistry, visit her website or call (972) 245-3395.
Comments Off

on Could Gum Disease in Carrollton Lead to Liver Cancer?
No Comments
No comments yet.
RSS feed for comments on this post.
Sorry, the comment form is closed at this time.