August 7, 2020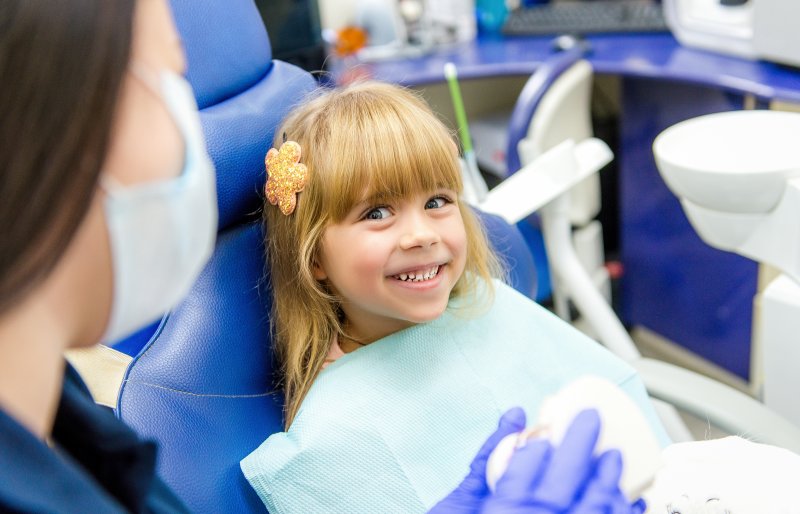 With the kids going back to school soon, you probably have a lot planned to wrap up summer vacation. But don't forget to add a dental checkup and cleaning to the list. It will be difficult to make time for a visit once they are back in the classroom and their extracurricular activities begin to take over. Summer break is the best time of year to take your child to their regular, six-month appointment. Your children's dentist in Carrollton shares why this is the case.
No Absences
The most difficult part about taking your child to the dentist during the school year is that they often need to be pulled out of class. Even though most consider this as an "excused" absence, schools don't take it lightly if your child is missing out on too much time in the classroom. Children are also much more likely to fall behind in their courses if they are missing out on school. Research has shown that kids who miss just two days of school are more likely to fall behind in key subjects and are less likely to graduate on time. If you schedule dental appointments during summer break when there is no school, your child will have less absences and be more likely to succeed in their classes.
More Convenient
If your running across town during the week to go to work, take your children to school, and drive them to their extracurricular activities, you are likely already overwhelmed. Why should you add an extra appointment on top of that and make your schedule even more crazy than it already is? In the summer, many families tend to have more relaxed schedules allowing additional time for things like dental appointments. On top of that, if your children's dentist finds that your child has a cavity or another issue, you may still have time to get it fixed before school commences.
Ideal Scheduling
It is recommended that most patients, both adults and children, see their dentist every six months for a professional cleaning and checkup. If your child has a dental appointment in the summer, they probably won't need another one for six more months when they will be home for the holidays. You can't find more convenient scheduling than that!
Before summer break comes to and end and your children return to school to get their educations, remember to schedule them dental appointments to help keep their smiles healthy and happy!
About the Author
Dr. Durga Devarakonda is a children's dentist serving patients in the Carrollton, TX area. She earned her Doctor of Dental Medicine from the Tufts University School of Dental Medicine and began her career at a Pediatric Dental Clinic. Since then, she has transitioned to other practices specializing in General and Geriatric Dentistry. She is a member of numerous organizations including the American Dental Association and the Texas Dental Association. For more information or to schedule an appointment, visit her website or call (972) 245-3395.
Comments Off

on Why You Should Take Your Child to the Dentist Before School Starts
No Comments
No comments yet.
RSS feed for comments on this post.
Sorry, the comment form is closed at this time.