March 8, 2022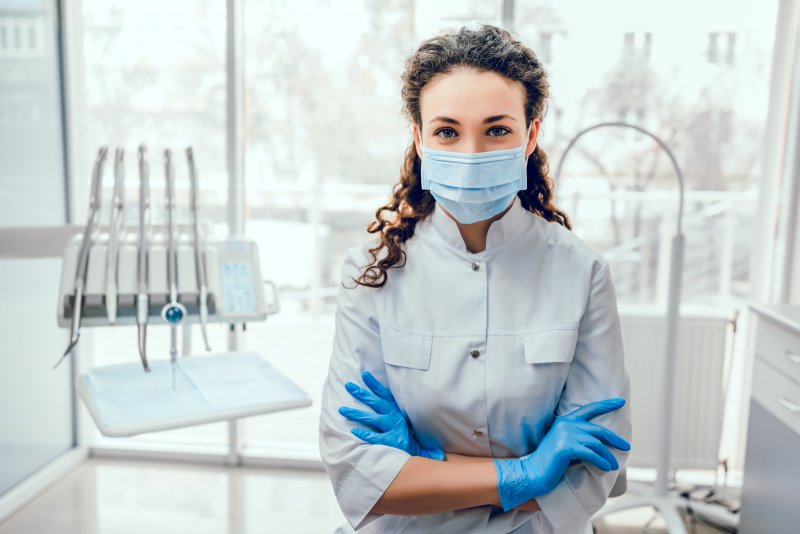 Today is International Women's Day, so there is no better time to recognize all of the exciting ways that women have progressed in dentistry throughout the years. Did you know that the first female dentist was licensed in Canada back in 1898? The truth is that a lot has happened in the last 124 years. More and more women have been getting involved in the field, helping to advance dentistry to the next level! Read on to learn more about the role of women in dentistry and what woman have brought to the table.
More Women Are Choosing Dentistry
Like many disciplines out there, dentistry is a field that used to be predominantly dominated by men, but this has been gradually changing throughout the years. In 2016, 29.8% of all dentists in the United States were women. This still isn't exactly proportional, considering that 50.8% of the American population is female, but you can still see the increase in number of woman pursuing dentistry compared to how things used to be. Due to there being more women in dentistry, there are also more prominent female figures to look up to as well.
Female Dentists Have More Diverse Backgrounds
Dentists who are female tend to come from a wider array of backgrounds when compared to male dentists. With more diversity come additional creativity, ideas, and experiences. This also means that there is more cultural and linguistic diversity throughout the field.
Changes in the Overall Dental Experience
Now that more women are working in the oral healthcare field, many patients have described their experience at the dental office to be much different. Female dentists have been described to be more empathetic when dealing with patients. Going to the dentist used to be something that was feared, but now patients tend to feel less anxious when they need to get dental work done.
Women Aren't Only Dentists
The majority of dentists out there are men, but this isn't the case in other areas of the field. According to the American Dental Hygienist Association, approximately 98% of the nation's hygienists are female. There also tends to be a larger percentage of female dental assistants as well.
Dentistry has come a long way, and there are still many exciting changes coming up. It's apparent that dentistry won't always be a male dominated field. More and more women are shining through!
About the Author
Dr. Durga Devarakonda is an experienced dentist who has been working in the field for over a decade now. She earned her Doctor of Dental Medicine degree from the Tufts University School of Dental Medicine. Currently, she is a proud member of the American Dental Association, Texas Dental Association, Massachusetts Dental Society, and North Texas Dental Society. To learn more about Dr. Devarakonda or to schedule an appointment at her office in Carrollton, visit her website or call (972) 236-7906.
Comments Off

on Here's Just How Far Woman in Dentistry Have Come!
No Comments
No comments yet.
RSS feed for comments on this post.
Sorry, the comment form is closed at this time.