August 17, 2022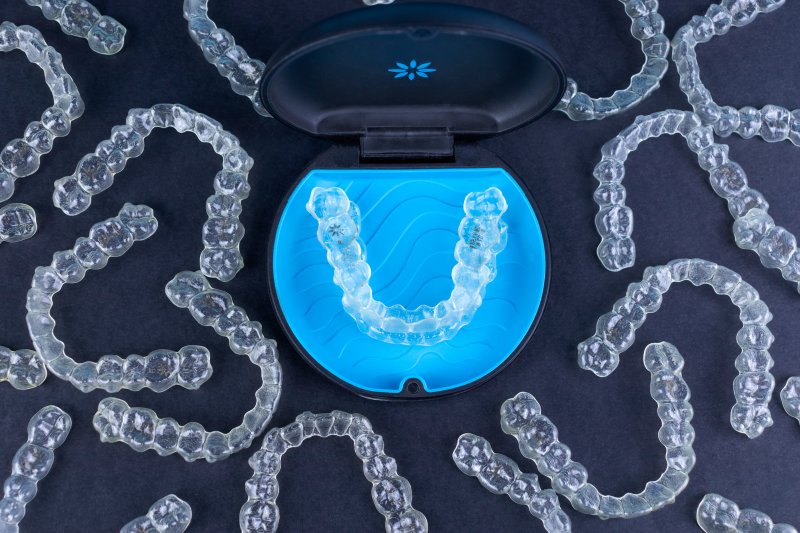 If you're considering orthodontic work, you may feel tempted by DIY clear aligners. After all, they promise straighter teeth without the hassle of a dental visit. You could thus experience treatment entirely from the comfort of your home! Even so, you're better off getting Invisalign from your local orthodontist. The latter choice offers more advantages than you'd get from the former. To prove it, here are three reasons why Invisalign aligners are better than DIY ones. Go ahead and read them over!
They're Cost-Effective
Admittedly, many DIY aligners have a low initial cost. Some are only about $2,000 or so. Still, this starting price can be deceiving. It'd require you to have perfect wear and not experience problems with your aligning trays. If something did come up, you'd have to pay extra.
In contrast, Invisalign costs around $5000 upfront. However, that price covers in-person checkups that solve potential issues as they arise. As a result, you wouldn't face unexpected fees and would be more likely to follow the recommended treatment plan. You'd thus receive a more cost-effective service.
They Involve Direct Dental Supervision
DIY aligners don't involve in-person dental visits. Instead, a remote dentist schedules digital checkups to watch your progress. Unfortunately, this method can cause communication problems with your tray provider. Should your trays have a problem, you'd have a hard time getting help.
On the other hand, in-office orthodontics ensures things move without delay. If your dentist notices unwanted changes, they can act at once. Thus, your path to a prettier smile would be quicker, safer, and more streamlined.
They Can Treat Complex Cases
Perhaps the biggest downside to DIY trays is that they can't handle complex misalignment. In the end, they'll force you to see a dentist anyway. These aligners are useless in situations where extra care is necessary.
Thankfully, though, Invisalign is different. This type of aligner can treat some of the worst misalignments. Plus, its long and trusted history ensures that you'd receive excellent results. Doesn't that sound pretty good?
Though seemingly convenient, DIY aligners are more trouble than they're worth. That said, talk to your local dentist about starting your Invisalign journey.
About the Practice
DD Family Dentistry is based in Carrolton, TX. As led by Dr. Durga Devarakonda, the practice offers high-quality and affordable dental care to families in need. That said, its staff specializes in preventive, cosmetic, and restorative dentistry, as well as emergency smile services. They're also certified to provide Invisalign orthodontics for patients of all ages. For more information or to book an appointment, you can reach them at their website or by phone at (972)-245-3395.
Comments Off

on Reasons Why Invisalign is Better Than DIY Clear Aligners
No Comments
No comments yet.
RSS feed for comments on this post.
Sorry, the comment form is closed at this time.