April 8, 2023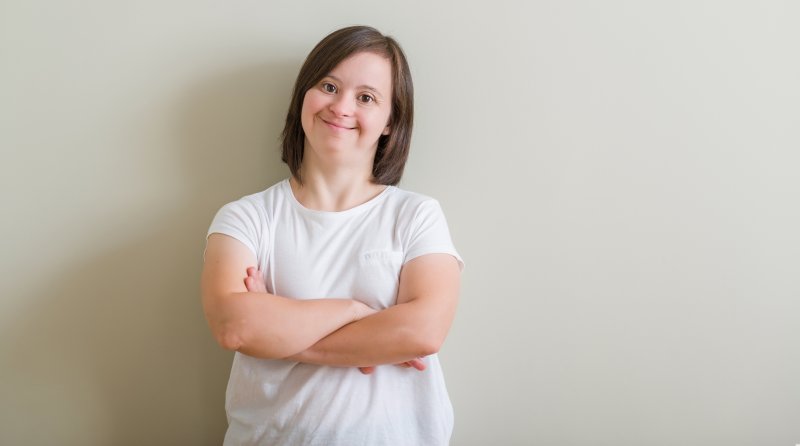 If someone you love has Down syndrome, you are probably used to all kinds of medical care looking a little different for them than it may for you. The combination of mental and physical symptoms of the condition means that there's a lot to consider for a medical professional.
That's as true for dentistry as it is for any other field of medicine. If you want to know how Down syndrome will change the way that your loved one gets dental care, here are some considerations that will need to be made for them.
Good Communication
One of the most important skills that a dentist can have—and one of the hardest to quantify—is the ability to effectively educate patients on how to take charge of their oral health. That process can look different for every patient, and people with Down syndrome tend to need someone who's used to talking with special needs patients to communicate most effectively with them.
Unique Dental Anatomy
Even people who are fairly familiar with the various traits of Down syndrome may not be aware that it can have a fairly drastic effect on people's dental anatomy. People with Down syndrome tend to have smaller teeth that are farther apart, and they're often poorly aligned with one another.
Down syndrome patients may also see some teeth erupt late, meaning that their dentist will have to be conscientious about what teeth may be lurking under the surface as they work. They may also need to take more frequent dental X-rays.
Other Health Problems
Down syndrome patients have other health problems that may not have anything to do with the teeth directly, but may make certain procedures more risky. People with Down syndrome often have congenital heart or respiratory problems, which may make the use of select anesthetics inadvisable.
Dentistry is complicated, and conditions like Down syndrome can make it even more so. If you need dental care for someone you love with this condition, be sure to find someone who knows what they're doing.
About the Author
Dr. Durga Devarakonda feels enormously privileged to work alongside an incredible dental team to offer her patients a level of oral healthcare that you aren't going to find anywhere else! Dr. Devarakonda received her dental degree from the Tufts University School of Dental Medicine, and began her career at a pediatric dental clinic before moving to general dentistry. Today, she is a member of the American Dental Association and the Texas Dental Association.
If you have any questions about dentistry for patients with Down syndrome, we can be reached at our website or by phone at (972) 245-3395.
Comments Off

on How Dentistry Changes for People with Down Syndrome
No Comments
No comments yet.
RSS feed for comments on this post.
Sorry, the comment form is closed at this time.