June 6, 2023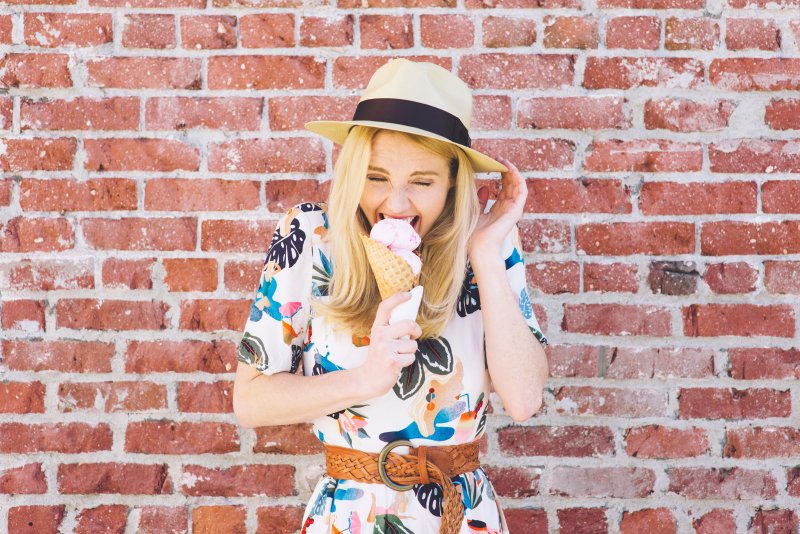 It's easy for people to get excited about the prospect of getting veneers—they can completely change the way your smile looks by eliminating a wide variety of chips, cracks, discoloration, and other kinds of aesthetic imperfections.
However, you may have heard that veneers can lead to a little bit of tooth sensitivity. If you want to know more about whether that's something to worry about, here's some information you may find helpful.
How Can Veneers Cause Sensitivity?
As thin as porcelain veneers are, they're thick enough that if you just put them onto your teeth, they'll be pretty noticeable. That's why it's typical for the dentist to remove a tiny amount of your enamel before placing them.
This enamel is important for protecting the interior of your tooth, which is full of tender nerve endings. There's a potential that, by removing this enamel, you could make your teeth a little bit sensitive.
Is This Something to be Worried About?
While you'll be missing a little bit of enamel, you really don't have much to worry about in terms of long-term sensitivity. That's because the veneers themselves will take the place of the enamel, protecting the interior of the tooth from external forces.
It's normal to experience a little bit of sensitivity in the first few weeks after having your veneers placed, but this should be temporary. After a while, your teeth will get used to the new status quo, and you shouldn't experience any more discomfort.
If you find that the sensitivity doesn't fade, even after a few months, you may be experiencing a problem with how your veneers were designed. In that case, it's a good idea to reach out to your dentist to make sure nothing is amiss.
How to Deal with Sensitivity
Until your teeth get situated, here are a few things you can do to deal with sensitivity:
Use over-the-counter pain relievers as directed
Avoid foods and drinks that might worsen your discomfort, like coffee and ice cream
Make use of topical dental pain relievers, which can be found at any pharmacy
About the Author
Dr. Durga Devarakonda began her career in pediatric dentistry before moving on to general practice. Not only has this given her the ability to serve patients of all ages, but it has also made her a gentler and more compassionate dentist overall. Dr. Devarakonda received her dental doctorate from the Tufts University School of Dental Medicine, and she is a member of both the American Dental Association and the Texas Dental Association.
If you have any questions about veneers, she can be reached at her website or by phone at (972) 236-7906.
Comments Off

on The Truth about Veneers and Tooth Sensitivity
No Comments
No comments yet.
RSS feed for comments on this post.
Sorry, the comment form is closed at this time.